The Artist
Maria Palm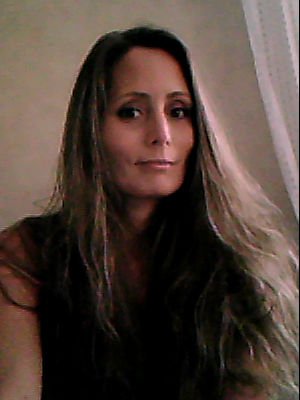 About Me
I was born and raised in Stockholm, but have all my adult life somewhere on the countryside or by the ocean. I feel nature is important and that the noice from a big city is nice for weekend but i prefer the tranquility of the nature to surround me. Breathe fresh air. I have been painting since i was little, my grandfather was an artist and he tought me how to paint first whit aquarell, and later in oil. When i was in art school i took alot of different classes, graphics, skulpture, tempera, watercoulor, acrylics, black and white, oil and more. Right now its oil, acrylics and watercoulor, whit gold details sometime. I am also a teatcher in Vedic Art. Check out more under "Vedic Art" I have been painting alot of space paintings latley, and colouristic abstrakt sea and landscapes. I also suffer from a not wellknown decease EDS Ehlers Danlos syndrome,a conective tissue disorder tha sometimes interfears whit my greative process but in a way also fuels me. More about that under "EDS".
Studies
Art studies at Gerlesborgs school of art 1994-1996. 7 years of several free art classes in oil, tempera and watercoulor. 2 years advanced 3D modelling and animationsteknology. Studying continously Vedic Art in Falun since 2001. I am also a teatcher in vedic Art, intressted in cources, exhibitions or my art? please email me at:
[javascript protected email address]
Konststudier på Gerlesborgs Konst skola i Bohuslän 1994-1996. Div. fristående kurser och utbildningar i måleri, Göteborg och Bohuslän. (7 års fristående konst studier, inkl Gerlesborgs konstskola) 2 år i avancerad 3D modellerings och animationsteknologi Studerar fortsatt Vedic Art i Dalarna sedan 2001. Är även lärare i Vedic art ,vid intresse för kurser vedic art eller fritt måleri/valfri teknik, utställningar eller konst, maila till ovanstående emailadress.